Subscribe to the Denise Swanson e-newsletter

for quarterly or semi-annual updates about her books and events, plus occasional recipes and other news!



Write to Denise at ScumbleRiver@aol.com with Subscribe in the Subject line and your own E-Mail Address, First Name and Last Name in the Body: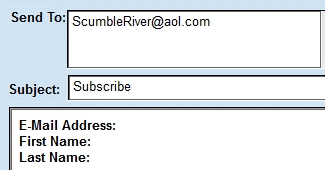 Sample: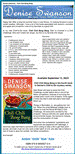 Created 25 December 1999 * Updated 29 February 2016
© 2016 Denise Swanson * Der Webmeister: David Stybr
This web site is purely for entertainment and information purposes. We hope that you enjoy our simple yet informative format.